Need a tail waggin' title to read this Summer?
24 Summer Learning Themes from Reading Rockets!
Star Wars Yoda Apple and Light Sabers
Puppy Chow! (aka Chex Mix Muddy Buddies)
Pet Toys and Blankets

Kids Earn a Free Book at Barnes & Noble!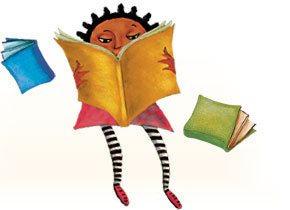 Step 1. Read any 8 books and record them in the Reading Journal.
Step 2. Bring the completed Reading Journal to your local B&N store.
Step 3. Choose a FREE BOOK from our selection at the store.

Paws to Read books for Summer Reading
Animal stories galore for little ones, early readers, transitional, and tweens!
The American Library Association put together these lists of campfire-roaring, lily-pond-splashing and marshmallow-toasting titles for your lazy, summer days. Take a look!